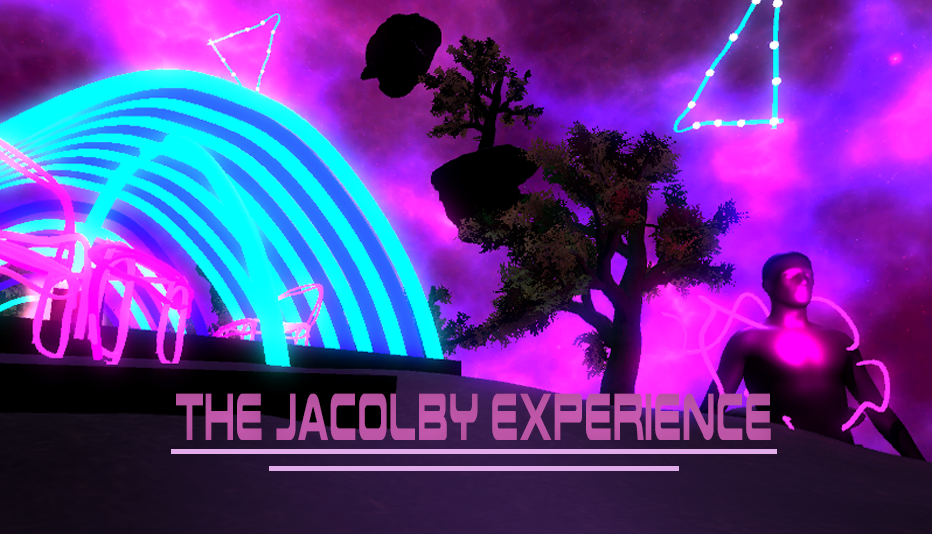 The Jacolby Experience
A downloadable game for Windows
The Jacolby Experience is a first-person mini Puzzle/Platformer, that has the player travel through the very purple and strange world of problem-solving areas.
Modelled by Diogo Ferreira and Chris Suttin
Designed and Programmed by Michael Adeluwoye
Gameplay Info:
For some reason, you wake up from your bed to check what's going on outside. You then see that the sky is all purple and many other things start occurring such as moving platforms, giant hands with cubes and other weird events. It's your job to get back home and try to understand what is even happening. Is it real? Or is it a dream…
Controls:
• You'll be using the WASD/Arrow keys to move the player
• Press the spacebar to jump
• Use the shift key to sprint
• Use the Esc key to pause the game
• Use the mouse to control the camera
Developer Comment:
The visual aspect of the demo is heavily inspired by the works of contemporary artist, Jacolby Satterwhite (b.1986) whose works on 3D animation and performance made an impact on this project.
Download
Download
The Jacolby Experiance.zip
313 MB